Sewage Damage Cleanup Services
EMERGENCY SEWAGE CLEANING & RESTORATION
Your Local Sewage Damage Cleanup Specialists
24/7 Emergency Sewage Damage Cleanup
Sewage backups in your property introduce serious health hazards into your home or business.  This is because sewage brings bacteria and germs into the space. Unfortunately, exposure causes a variety of diseases that you'd probably rather avoid. For this reason, you should find a professional sewage backup cleanup company.
When sewage is taking its toll on your home, call Erie Restoration. We are a certified sewage backup cleanup company in Oak Harbor, Sandusky, Ohio, and surrounding areas. We understand that every property is unique, and as such, we tailor our response to your specific needs. Trust us to thoroughly remove contaminated building materials to properly clean the affected area. This includes removing the carpet, carpet pad, flooring, baseboard, furniture and everything else touched by sewage.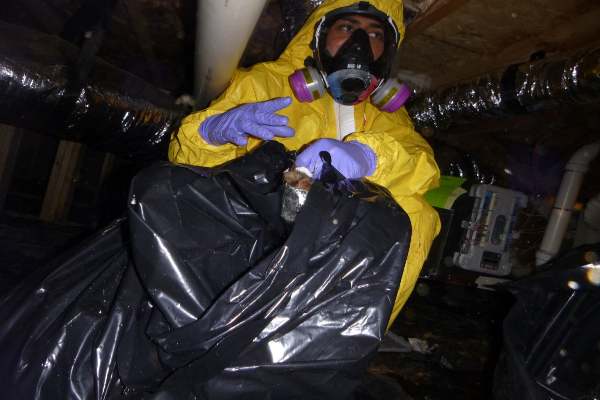 There are many reasons to call on a professional restoration company to help handle and cleanup your sewage damage, but among the best reasons is to minimize your exposure to some of the serious dangers associated with exposure to sewage. The most common dangers include:
Chance of infection
Risk of disease
Airborne contamination
Call Erie Restoration The Instant You Notice Sewage Damage On Your Property
Different Types Of Sewage
There are two main types of sewage that will cause issues for property owners: treated and untreated. Both types of sewage have serious health side effects and need to be cleaned and restored immediately from your home or business.
Untreated Sewage
Untreated sewage is also commonly called wastewater. The name is fitting as untreated sewage contains harmful contaminants that threaten human and animal health. Untreated sewage means that the sewage that has not been processed by a water treatment plant. Broken toilet pipes or backup are a common source of untreated sewage, in addition to floodwaters that contain sewage.​
Treated Sewage
Treated sewage is sewage that has been processed by a water treatment plant to remove harmful bacteria and pollutants. Treated sewage endures a lengthy process to remove all contaminants before it is released back into the environment. It is unusual to come into contact with sewage during treatment unless a tank or pipe breaks.​
The Sewage Damage Cleanup Process
Professional Sewage Cleanup
Due to the fact that sewage is highly contaminated, sewage water is defined as a biohazard which has the ability to quickly contaminate entire structures if left unchecked. Because of this, it's extremely important to rely on a professional water removal and sewage water cleanup company. 
At Erie Restoration, our team of certified technicians are available 24 hours a day to quickly handle any sewage damage that is affecting your home or business. Loaded with all the necessary equipment and supplies to complete this sewage cleanup safely, thoroughly, and quickly, all while making sure to follow the regulations set by OSHA for handling sewage damage.

Erie Restoration is on the list of property restoration companies approved by all insurance providers. We coordinate with your adjuster to make the process run smoothly.

As a licensed general contractor, we handle the project from beginning to end.  We complete the job as quickly as possible to get you back into your home faster.

Every emergency disaster is unique. At Erie Restoration, we know that time is of the essence and guarantee quick, accurate estimates.