Flood Damage Cleanup Services
24HR FLOOD DAMAGE Restoration & REPAIR
Your Local Flood Damage Cleanup Company
A flood is an overflow of water. There are several types of floods that can occur in your home, from a burst pipe to heavy rains to a sewage backup. Any kind of water damage can destroy your home if left untreated, and mold can grow within 24 hours. As such, you need to act fast to find flood damage cleanup, flood damage restoration, and flood damage repairs.
Whether it's from a pipe, roof, or storm, severe damage can result. Even worse, flood damage waters carry bacteria and diseases. For this reason, call a flood restoration professional to evaluate affected areas in your home and develop a proper cleanup plan.
At Erie Restoration, we know that disaster can strike at any moment, so we have a live operator working 24/7 in addition to our emergency flood restoration team. We can service all of your water extraction needs however, hurricane season is quickly approaching and we want you to be as prepared as possible for the potential floods.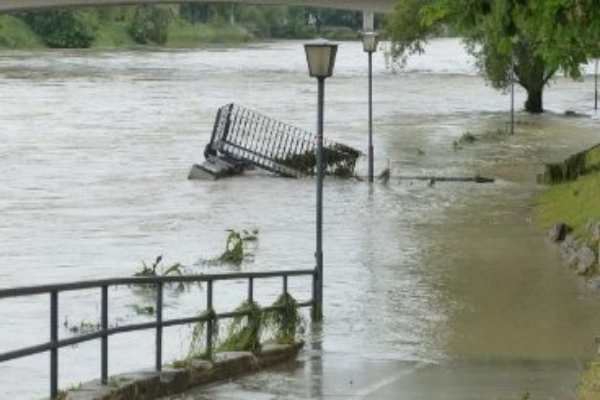 Common causes of flooding
When you think of flooding, a natural disaster is likely what comes to mind. But in the restoration world, we recognize that flooding has many common causes. From a burst pipe to a flash flood, our technicians are always ready for your call. Indoor flooding can be caused by several sources, but the results are always disastrous. The most common causes of flooding that our flood damage cleanup and flood damage restoration services team sees include:
Sewage or toilet overflow
Malfunctioning dishwasher or washing machine
Appliance failure or improper installation
Emergency Flood Damage Cleanup, Restoration, and Repair Services
Do you have flood damage in your home and need a professional flood damage restoration company? Erie Restoration Services is a local Ohio water damage company offering 24/7 water extraction and flood damage repair services. Call us today for a free inspection and quote.
3 Types of Floods to Know
Fluvial floods are also known as river floods, and they occur when the water levels in rivers, lakes, or streams overflow onto the surrounding areas and neighboring land. Fluvial floods are most commonly caused by excessive rainfall or excessive snowmelt. The damage of river floods can be excessive and widespread as the flood can move downstream and potentially break dams while swamping the surrounding areas.
We can determine how severe these floods are based on the volume of rain. Other factors include the moisture levels in the surrounding soil and terrain. Additionally, areas where hills are present will flood only minutes after heavy rain begins. 
Pluvial floods can happen anywhere, even where there are no bodies of water. Pluvial floods encompass two types of flooding:
Flash Floods: Flash floods occur via extremely high-velocity water from torrential rainfall in a short time. Flash floods are most likely to happen in areas near or on elevated land. However, these floods can also be caused by a broken dam. Flash floods are among the most dangerous due to the speed of the water flow, and the debris swept up in the flood.
Surface Water Floods: Surface water floods occur when drainage systems in urban areas overflow and the water flows into the street. These floods do not pose an immediate threat to lives.
Coastal floods only occur in coastal areas. This type of flooding is most frequently caused when there are intense wind storms during high-tide (storm surge), and during tsunamis. The intensity of a coastal flood is decided by strength, size, speed, and direction of the windstorm. However, one thing is certain — coastal flooding poses a significant threat to life and property. Always move to higher ground.
With all types of floods, it's important to avoid contact with the water as it may pose various different health risks including, diseases, chemicals, and injuries. For more information about sanitation and hygiene risks associated with floodwaters please review this article from the CDC.
What Can Be Salvaged After a Flood?
Immediately after a flood, you should begin the flood damage cleanup and flood damage restoration process. The faster that you act after a flood, the more likely you will be able to save your personal items, furniture, and home. Most items can be restored after a flood however, there are a handful of household items that should be disposed of:
Why Seek Professional Help After a Flood?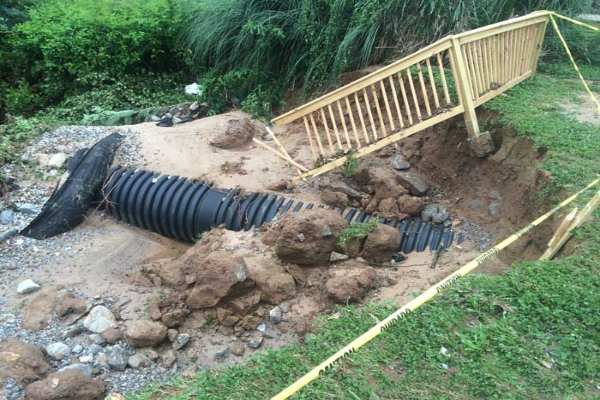 Flood damage cleanup and restoration professionals are certified technicians that are skilled with the best techniques and equipment to safely remove water and debris and prevent the development of mold and other damages. 
The longer that floodwater sits, the flood damage will become more complicated and extensive. As a professional water extraction company, we will work quickly and efficiently to properly contain the area, remove the water and dry the affected areas. 
Additionally, we offer services to restore and save all of your important papers and documents that have been affected by water damage. We know that water extraction can be extremely time consuming and costly if performed alone, so Erie Restoration is here to help restore your space while you continue your day-to-day life
The Flood Damage Cleanup Process
At Erie Restoration, our flood damage repairs experts have the skill and experience to restore your home or business. In addition to drying and cleaning your property, we also make skillful flood damage repairs to return the space to its pre-loss condition.  
During flood damage cleanup and flood damage repairs, we place a high value on your safety and that of your family. Stringent protocols ensure that any flood damage repairs made to your home or business display the highest levels of craftsmanship. We give your flood damage repairs the attention to detail that they deserve. From you initial call for flood damage cleanup services through water extraction, drying, dehumidification, deodorization, and repairs, Erie walks with you through each step. 
When you need a flood damage repair company, Erie Restoration is the top choice. Excellent customer service, integrity, and experience with flood damage repairs set us apart from other flood restoration companies in the area.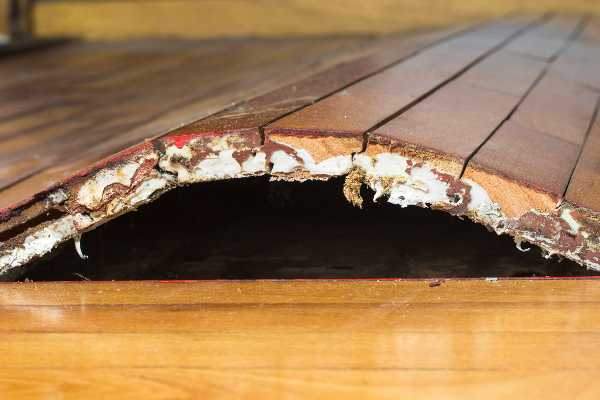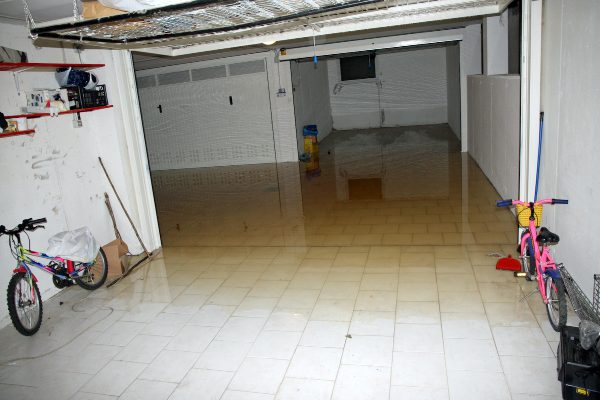 Basement Water Damage: Common Causes & How to Prevent Basement Flooding
Basement water damage is a major problem we often encounter in the Sandusy OH and Toledo OH areas. While the basement might be out of sight and out of mind, standing water can contain infectious diseases and chemical pollutants, as well as posing a safety hazard. Use these tips to prevent basement water damage.
Flood Insurance 101: What Does Flood Insurance Cover?
When your home or business has a flood, one of your first matters of business will be contacting your insurance company. If you're well-prepared, you have insurance, but knowing whether a flood is covered or not can be difficult to say.  Fortunately, there are some guidelines for the basics of flood insurance, in addition to what most policies will and will not cover.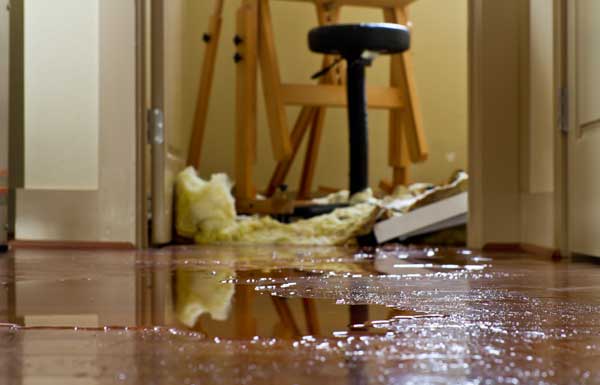 Why You Should Choose Erie Restoration for Flood Damage Cleanup
If you have standing flood waters in your property, you need immediate water extraction. Erie Restoration offers water removal services 24/7, 365 days a year.
Every emergency disaster is unique. At Erie Restoration, we know that time is of the essence and guarantee quick, accurate estimates.
As a licensed general contractor, we handle the project from beginning to end.  We complete the job as quickly as possible to get you back into your home faster.
We Work With Your Insurance Company
If you currently have flood insurance, you are in great shape to begin the flood damage restoration process. Still, it is important that you act fast in your response to flood damage. If your insurance adjuster finds evidence that additional property damage happened as a result of poor maintenance, your claim may not be covered. 
If you need flood damage restoration, flood damage cleanup, and flood damage repairs, call us today. Erie Restoration works with any insurance company in the area to get your home back to normal after flooding. Our caring team works on your behalf!