Flood Insurance 101: What Does Flood Insurance Cover?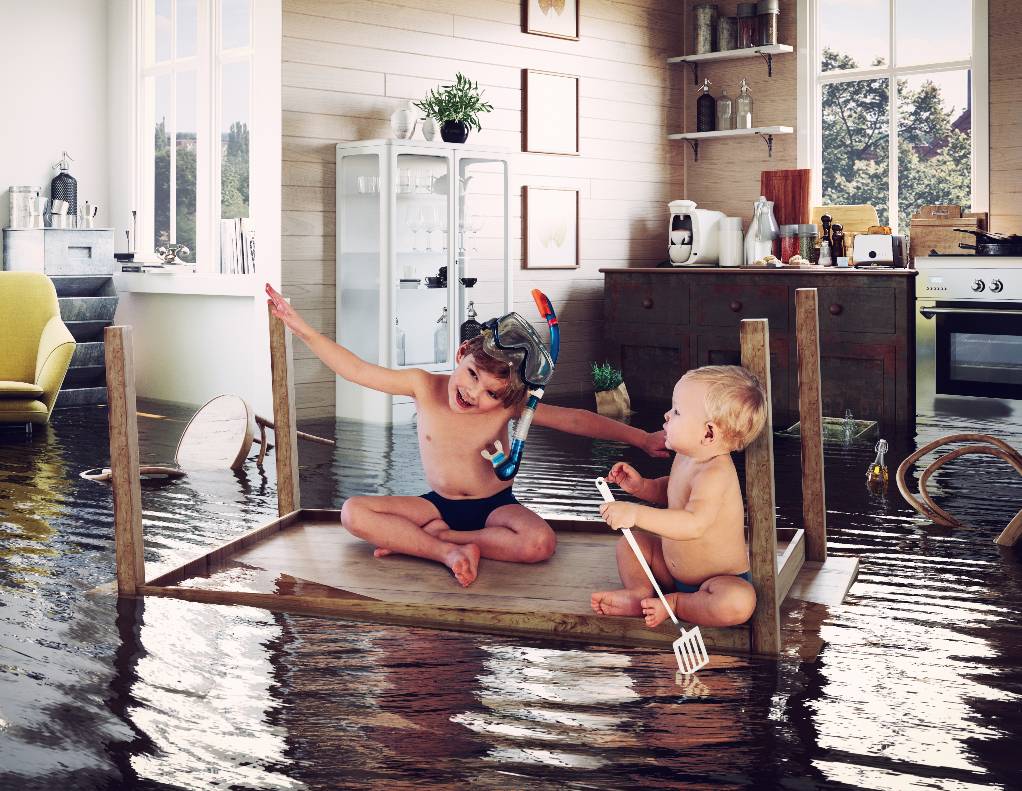 When your home or business has a flood, one of your first matters of business will be contacting your insurance company. If you're well-prepared, you have insurance, but knowing whether a flood is covered or not can be difficult to say. Your best bet is to contact your insurance agent to interpret your particular policy. Fortunately, there are some guidelines for the basics of flood insurance, in addition to what most policies will and will not cover. We have you covered!
What is Flood Insurance?
Flood insurance provides assistance with the repair and restoration costs of homes and businesses affected by flooding.
The National Flood Insurance Program (NFIP) was created by Congress with this purpose in mind in 1968. Today, the NFIP is headed by the Federal Emergency Management Agency (FEMA) and assists property owners and renters with purchasing flood insurance.
Is Flood Damage Covered By My Normal Homeowners Insurance Policy?
Unfortunately, many insurance policies do not cover flooding, and a separate policy is needed.
Am I Required to Have Flood Insurance?
Flood risks mainly fall into two categories: Special Flood Hazard Areas (SFHA) and moderate to low-risk areas.
Residents who live in an SFHA must have flood insurance if they financed the home through a federally regulated and insured lender. Flood insurance is mandatory for the duration of the loan.
Those not residing in a high-risk area are not required to have flood insurance, although it is highly recommended. Generally, policies tend to be more affordable and accessible in these areas too.
FloodSmart.gov offers assistance in locating insurance providers.
What is Covered by Flood Insurance?
FEMA reports that you can insure your home up to $250,000, and its contents for up to $100,000. Similarly, renters can insure their belongings for up to $100,000. Non-residential property owners can insure their buildings and contents for up to $500,000. Average premiums for yearly flood insurance generally cost approximately $700 each year. (FEMA, 2015)
The policy that covers your property itself will account for:
The structure and its foundation
Plumbing, electrical, HVAC, and water heating system components
Built in appliances, in addition to some larger moveable appliances
Carpeting, paneling, flooring
Detached garages (some restrictions apply)
Flood damage debris cleanup and removal services
When it comes to your personal property, you can generally rely on this to cover:
Clothes, furniture pieces, electronics and other personal possessions
Carpets not included in building coverage
Portable air conditioners and appliances such as microwaves, dishwashers, freezers, as well as the washer and dryer
Valuable personal items (monetary limits may apply)
Protect Yourself From a Flood
A flood is a scary and stressful experience. However, having an adequate flood insurance policy can keep you protected in the event of a disaster. As always, Erie Restoration is always available to help you get your property back to pre-loss condition as soon as possible with floodwater removal, flood damage cleanup, and flood damage repairs.
Source: What's Covered – FloodSmart
Source: Flood Insurance: How it Works